What is ACIC?
ACIC is a Mortgage Investment Corporation (MIC) that allows you to invest in a diversified pool of mortgages and loans. ACIC has a proven track record of paying our investors a solid annual return in cash payments since 1998. Want to know more about what ACIC can do for you?
DOWNLOAD YOUR FREE INVESTOR'S GUIDE TODAY.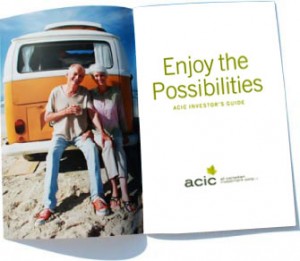 Earn income and keep it all!
Introducing the ACIC TFSA – providing above-average returns to tax-conscious investors. Register your ACIC investment as a TFSA and take your investment portfolio to the next level.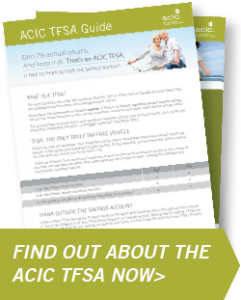 Right information is the key to investing.
Subscribe to our e-newsletter and get the latest information from Don's desk sent directly to your inbox. You can unsubscribe at any time.
SUBSCRIBE NOW TO OUR E-NEWSLETTER.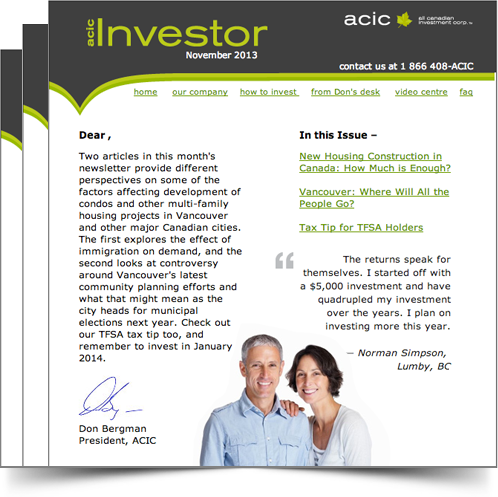 ED ROBINSON is an investment representative with years of experience in the financial services industry.

How does a fast-changing economy affect your portfolio – or ours? Get a unique perspective on weathering financial storms and seizing unique opportunities FROM THE DESK OF DON BERGMAN, ACIC President and Founder.
Read more

ACIC is an income investment that has paid Canadian investors a steady ANNUAL RETURN since 1998. With a performance history like that, ACIC might just be what you're looking for.
Read more